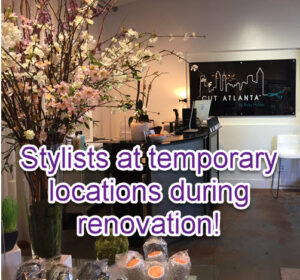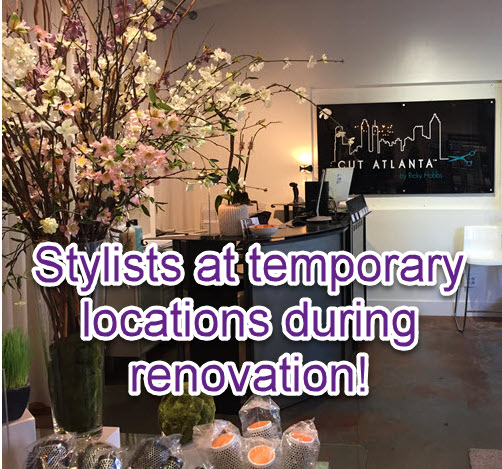 Women's Haircuts
Ladies of Atlanta, you know that a great haircut is like a great significant other: low maintenance and always stays in its place, making you look even better than you already do. That's why the mega-talent at Cut Atlanta is waiting to give you incredible results that you thought only an Oprah-style makeover could accomplish.
The stylists at Cut Atlanta know how to give you that perfect 'do because they are up with the latest fashions and trends in women's hairstyles.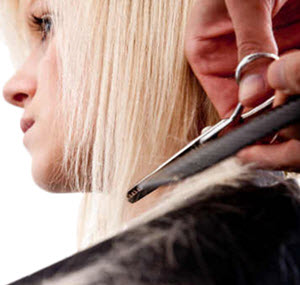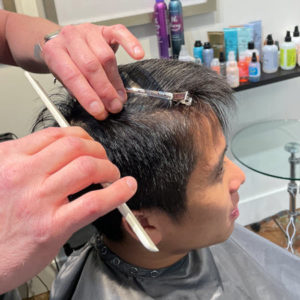 Men's Haircuts
Cut is a top Atlanta Hair Salon for Men's Hair Salon Services, including Men's Haircuts, Hair Coloring, Hair Highlights and more. Atlanta's discerning gentleman need look no further than the cutting-edge yet classic hair styles expertly crafted by Ricky Hobbs and his team of talented Men's hair stylists. Discover the distinction you've been missing by consulting with a stylist at Cut.
From modern to traditional, Cut Atlanta has men's hair covered.
Highlights
The stylists at Cut are experts at foil highlights in Atlanta. We work like artists with your natural coloring to produce jaw-dropping results. Whether you're looking for highlights that blend in or stand out, Ricky Hobbs and his team of Atlanta hair stylists have the know-how and experience to get you that "wow" factor every time.
Leave highlights to the Pros at Cut Atlanta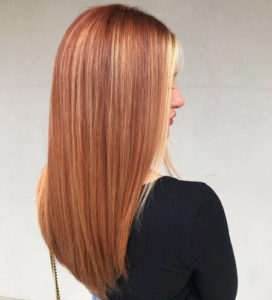 Hair Coloring
Want a change to your routine and daily look?  Whether you are looking to spice up your look or are simply looking for a refreshing change, a new hair color may just be what you are looking for.  A contemporary hair color, no matter how drastic or subtle, is bound to give your look an extra boost. Make those locks shine with a new shade.  Easy way to at least look 10 times younger?
Cover up unwanted grays with a simple hair coloring session.
Keratin Hair Treatments
You've heard about it. Now's the time to do it. Hair straightening Keratin treatments are very popular. The professionals at Cut Atlanta specialize in Keratin treatments for women and men.  No more scorching your hair within an inch of its life with a flat iron.
Our expert staff will apply Keratin, a natural protein in hair, to restore damaged parts of the hair cuticle and straighten it.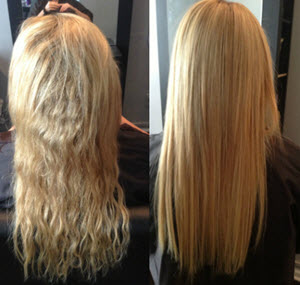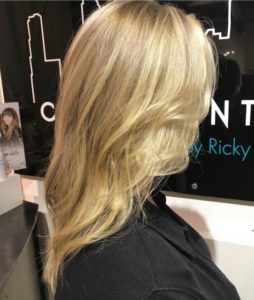 Other Services
At Cut Atlanta we are really are into hair.  So if you want something done to your hair, we can do it.  Contact Us and let us know how we can help and we will take care of your hair needs, no matter what they are.  Do not spend hours at home trying to get your hair right (often with disappointing results) for that special occasion.
The pros at Cut Atlanta make your hair look great.
We Offer The Best Services at Great Prices
Cut Atlanta offers the same top hair services as expensive salons, but not at their expensive prices.
Women's Shampoo, Cut, Style: $65 – $75
Women's Wet or Dry Cut: $40 – $60
Men's Shampoo, Cut, Style: $45 – $60
Kids Cut, Style age 12 & younger: $45 – $60
Shampoo Blow-dry and Style: $45 – $55
Special Effect: $45 – $75
Base Color: $85
Glaze: $45

Partial Foil: $125 and up
Full Foil: $150 and up
Relaxer Short: $25 – $55
Relaxer Long: $55 – $95
Perms $90 – $100
Corrective Color Consultation (Call – 404-892-3835)
Eyebrow Color: $10
Eyebrow Wax: $15 – $20
Brazilian: $350
Keratin Full Smoothing Treatment: $350
Keratin Express Smoothing: $150
Hydrate Treatment: $30
Half Up Do: $60 – $70
Full Up Do: $70 – $90
Wedding Hair Consultation: (Call – 404-892-3835)
Wedding Service Consultation (Call – 404-892-3835)