We Love Our Clients
AND
Our Clients Love Us
Check Out Our Certified Google Reviews.  They're Really Good.

Leila
This is the best salon in Atlanta and possibly all of Georgia. The staff is professional, nice and knowledgeable. The atmosphere is wonderful as it is always clean, at a perfect temperature and smells good.


Deven Desai
Ricky! He's awesome. I have referred a few folks including my wife to him and everyone is more than happy. Great attention and a super friendly crew in general. Women's hair color and cuts are superb!


DJ Fought
I have been going to Cut Atlanta exclusively for all of my hair care needs for the last few years. With each visit, I'm always impressed with the cleanliness of the workspace and the friendliness and affability of the concierge and the staff. My personal stylist, Cory, is fantastic. He is always super engaging and fosters a very relaxing, easy atmosphere throughout the experience as he takes you through each step. I always feel pampered when I come here. The service is top notch and if I could rate more than 5 stars, I would. Very much recommend this business, and Cory!


Deanna Queen
First time at Cut Atlanta. Tania is amazing. Very thorough consultation. Haircut is super cute and exactly what I wanted. Already have a plan and an appointment for my next visit. If you're searching for a new stylist/salon, go to Cut Atlanta!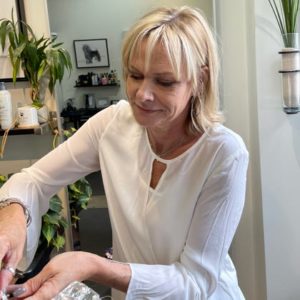 Miklos Halmos
UPDATED Jan. 2019: I've been a customer of Cut Atlanta, and Ricky specifically, for over 3 and half years now. I have loved each and every visit and have followed Ricky to his new location. He still seems to read my mind and gets my hair perfect every time. His location is great and the snacks and drinks are a nice touch. Most importantly now, he has become a trusted barber and a friendly face I love to visit. Even if not Ricky, his fellow stylists are amazing and can take great care of whatever style you like.
ORIGINAL: Excellent haircut! I have been a customer of Ricky's two times now and he is a great stylist. Super friendly, very quick, and does a fantastic job.