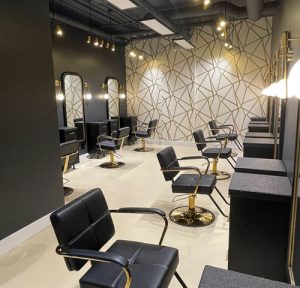 We Are Reopened, Revamped, and Ready
Cut Atlanta Unveils Stunning Renovation
Cut Atlanta has emerged from a magnificent makeover and is ready to welcome you back to an enhanced salon experience. Go HERE to learn more.
And all your favorite stylists are back!
Book Online
Use our easy online system to book your appointment. (Will open in a new window entitled "Welcome to Cut Atlanta Hair Salon.")
With our mobile-friendly online scheduling, you can easily book your Cut Atlanta appointments from your phone.
Use the same email from the previous system and select "Current User? Request Password."  You'll get an email to create your password.  If you don't see the email, check your spam folder.
You'll know you're in the right place to make an online appointment if you see this screen:
Request an Appointment
If you're new to Cut Atlanta, we look forward to helping you.  Use this form to request an appointment.  We'll be in touch to schedule a time to meet with one of our stylists.
Call Us
We would love to talk with you to schedule an appointment or answer your questions. Give us a call at 404-892-3835.
Walk-Ins
YES, we accept walk-ins.  Feel free to drop by any time. If you have to wait, you can enjoy a cool beverage or hot drink on us.
We can't wait to hear from you and look forward to providing you with hair care services you will love!