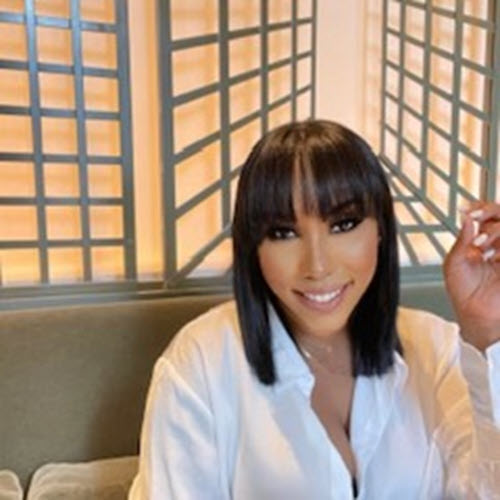 Meet our resident hairstylist Kelly Monica.
Famed Atlanta natural hair specialist and hair extensions artist Kelly Monica is known for her amazing work in the beauty and wellness industry.
She got her start in 2005 as an apprentice at Carter Barnes Hair Salon while also working nights and weekends crafting her natural hair and hair extensions skills at salons that specialized in those specific areas of expertise.
Following her apprenticeship, Kelly Monica opened and successfully operated her own salon and spa in the Buckhead area of Atlanta with her mission of helping women achieve inner and outer beauty.
Kelly Monica has made her mark all across the United States as a natural hair & hair extensions specialist.
Her work has been featured in major publications such as Essence, Ebony, and Hype Hair Magazine.
When Kelly Monica isn't in the salon, you can find her spending time with her husband and son, in her garden, or nose-deep in branding work.
---